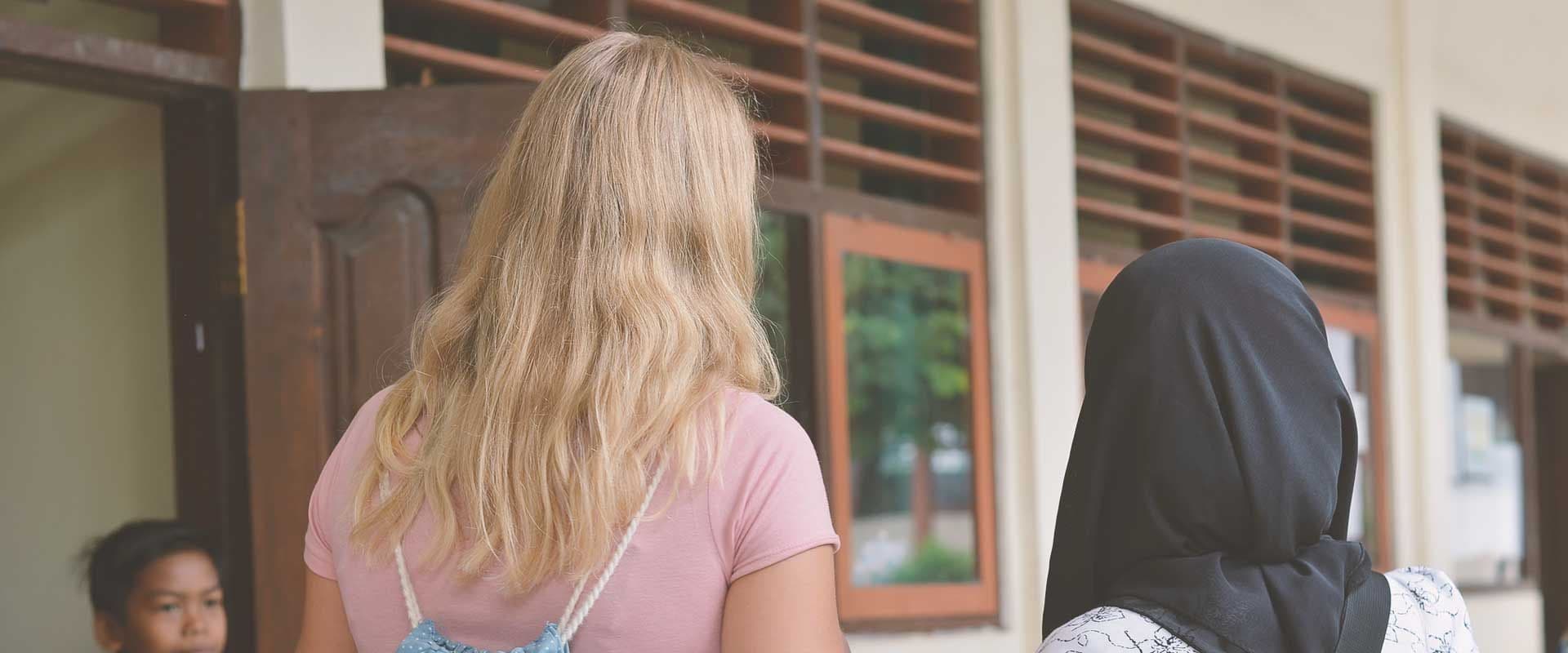 Code of Conduct
Especially when you travel abroad for the very first time, questions about specific customs and code of conducts arise. Our aim is to provide you with reliable information before you arrive in your country of destination. Our local coordinator will let you know about any specific rules. This code of conduct will act as a general guideline for all programs in all countries.
Acting in a respectful and understanding manner towards other cultures and religions
Participants should be open towards other cultures and religions. Even though some values may not be conform with yours, your travel abroad should by no means have the intention to teach your values to others. Stay tolerant and show respect in discussions with locals or school lessons. There might be some teaching methods, that do not comply with your opinion. Be fair to everybody within and outside the program. Also understand, that you present your home country with your actions and behavior.
Expectation and Motivation
Before you start to think about which program would be most interesting for you, you should be clear about your intention and motivation. What do you want to achieve during the program? Please be sure to share your feelings and concerns with us, so we are able to direct you to the right program and prevent disappointment. Despite good preparation, it might still happen that things don't run as smoothly as expected. In these case it is very important to get in touch with your local coordinator.
An Open Mind and a Flexible Attitude
While abroad, you will encounter many situations, that don't come planned or expected. Whatever happens, stay calm, open and flexible. Estimate for yourself, how challenging a situation really is for you and if it offends your personal values. To be open to new and unusual situations in another country is a very unique experience and has a positive impact on your personal development.
Appropriate Clothing
Depending on the country of destination, there might be several codes for appropriate clothing. Within the program, please be sure to always consult the local coordinator what to bring from your home country. Please be aware, that even outside the program there may be specific dress codes, that you need to consider and follow, in order to conform with the local rules. The following rules apply in general for every country:
never wear sleeveless shirts, tummy tops or hotpants within the programs
---
bring light and comfortable wear, that cover your knees and your shoulders (especially in tropical destinations)
---
be sure to bring at least one outfit, that can be worn in schools or in more formal situations