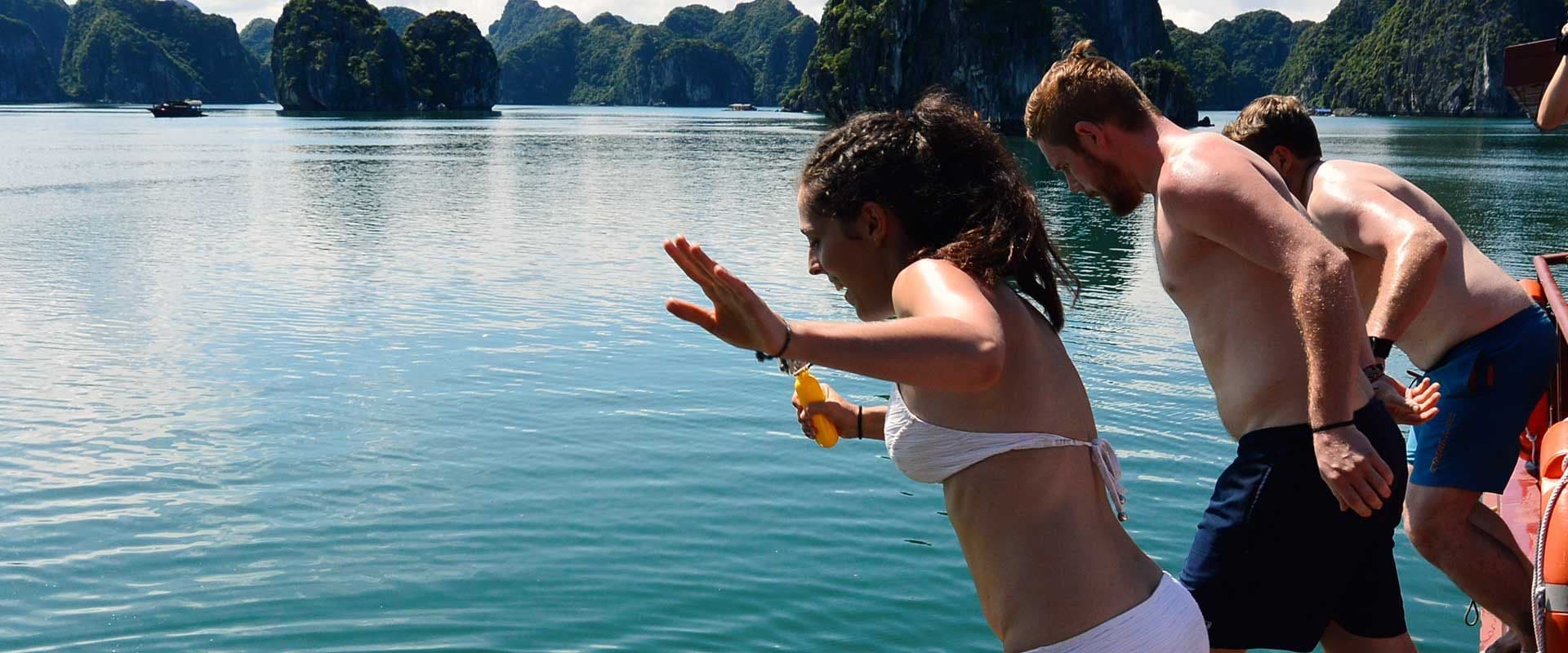 Our Core Values
There are many reasons, why you should refer to an organization for choosing the right stay abroad program. But most importantly, the program should be meaningful and sustainable for either sides: the local community and you. Our provide guidelines that help our partner to ensure sustainability and safety in the programs.
For a Sustainable Environment
All of our programs care for our environment and ensure, that resources are used in an effective and sustainable way. As a participant, you will receive a comprehensive guide on what you can do to live abroad environmentally friendly and what you can do to contribute to a greener future.
Sustainable Program
Of course, sustainability not only refers to our environment, but also to the programs we recommend to you. It is our mission to only offer programs, that are both a valuable experience for you, as well as beneficial for the program itself. We believe to achieve this, by matching every partipicant's motivation with the right program.
Child Protection Policy
Both, the StudentsGoAbroad team and the local program coordinator are committed to follow our child protection policy. Among other things, this policy encourages all partners promoting programs where participants would work together with children to request the police records prior to arrival. Furthermore, our partners abroad oblige to take immediate action in case of violation.
Feedback and Satisfaction Check-Up
Our program coordinators will do regular project check-up and request your feedback. This way, they have a chance to coordinate your impact in the programs and ensure, that your goals comply with those of the host program.
Efficiency & Sustainability
Community
The local community plays a very important part of each and every program and therefore, also for your stay abroad. Locals know better – whether it is where you can feel safe as a foreigner or how you can dive into the local loving the best way. Our program coordinator are either independent locals, or expats, that strongly engage with the community. They will be your coordinators while abroad and know where your motivation is needed the most and will have the biggest impact.
Social Impact
At first sight, short-term stays abroad do not seem to be very productive for either parties. But even though the effect of work might not be seen straight away, a continuous support over a longer period of time does indeed make a noticeable change. Therefore, we focus on working with pro-active partner only, who share our mindset and direct participants to the sectors that would need consistent support. What does this mean for you? At some point programs might reach their capacity or you may be redirected to another program that would also suit your motivation. Other than that, we try to create smooth transitions from former participants to new ones.
Flexibility
Depending on your personal motivation and interest you can apply on more than 250 programs with StudentsGoAbroad. Most of the program do not follow a specific timeline and you can set your start date where it fits you the best. Of course, national holidays and the recommendations of the local coordinator have to be kept in mind, before booking a flight. But in general, you are flexible to decide and fit our programs to your summer break, gap year or your sabbatical.
Transparency
It is our main concern to offer you a meaningful experience abroad, that it is the same time affordable. Our pricing structure is transparent for you and you are able to see, what you pay for.